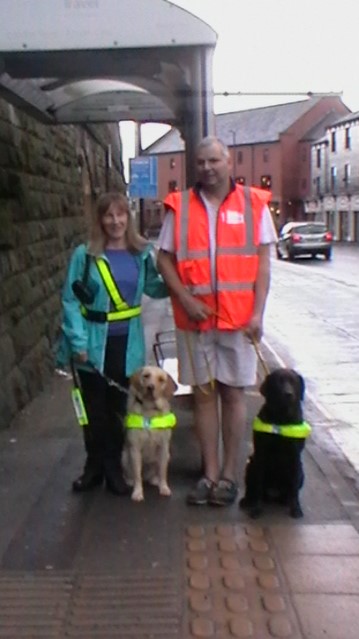 EYECAN is a Sheffield based organisation, which is now in its twelfth year. It was founded by Alan Thorpe and his partner Sandra, who are both visually impaired, to assist other sight impaired people and their friends and supporters.
Over the years many services have been developed, especially where a specific need was found that we have been able to address. We do anything and everything including teaching braille to both blind and sighted individuals, repairing all kinds of mechanical writing machines (particularly Perkins 'Classic' Braillers) and going out into the community to give talks and operate in a consultancy role for businesses and other organisations with a desire to improve their accessibility.
Alan is also a keen collector and established the Sheffield Collectors Club, which is a group for collectors of all kinds of things to get together and occasionally stage exhibitions.
Sandra enjoys getting out into the garden and is often to be found watering, weeding and doing the thousand and one other jobs that all keen gardeners do.